Piazza della Rotonda, Rome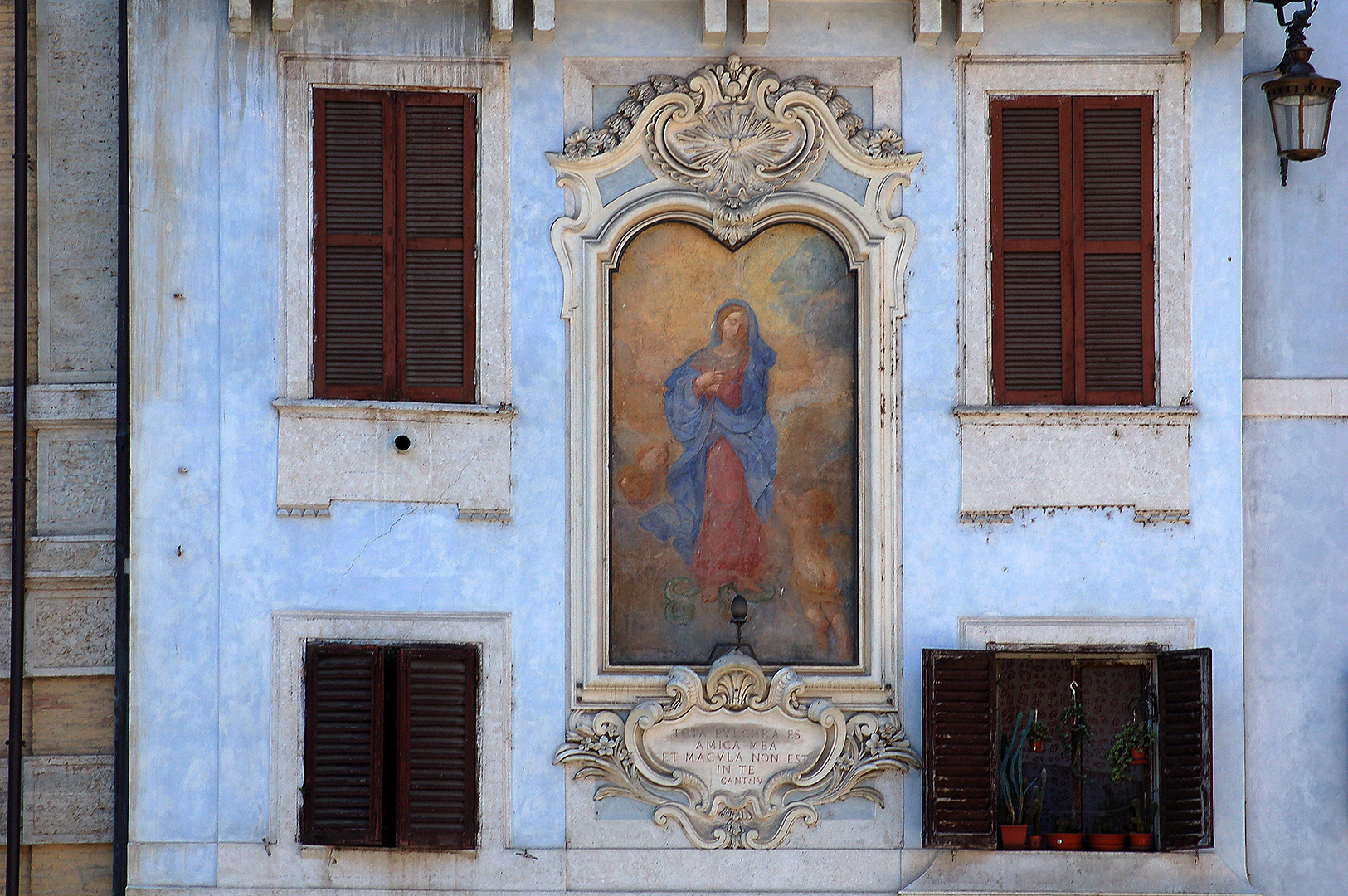 Beeltenis van Maria (Madonnella) uit de 18e eeuw, fresco boven een 'salumeria' aan de Piazza della Rotonda in Rome. Het onderwerp is de Onbevlekte Ontvangenis, zoals een inscriptie uit Hooglied duidelijk maakt: "Tota pulchra es, amica mea, et macula non est in te", oftewel " Want alles is schoon aan u, liefste, geen vlek op u! (Hooglied 4, 7).
Image of Mary (Madonnella) from the 18e century on the Piazza della Rotonda in Rome. The subject is the Immaculate Conception.
similar photos / verwante foto's
Terug
naar vorige bladzijde. 2022 view(s)