Piazza del Campidoglio (Rome, ItaliŽ)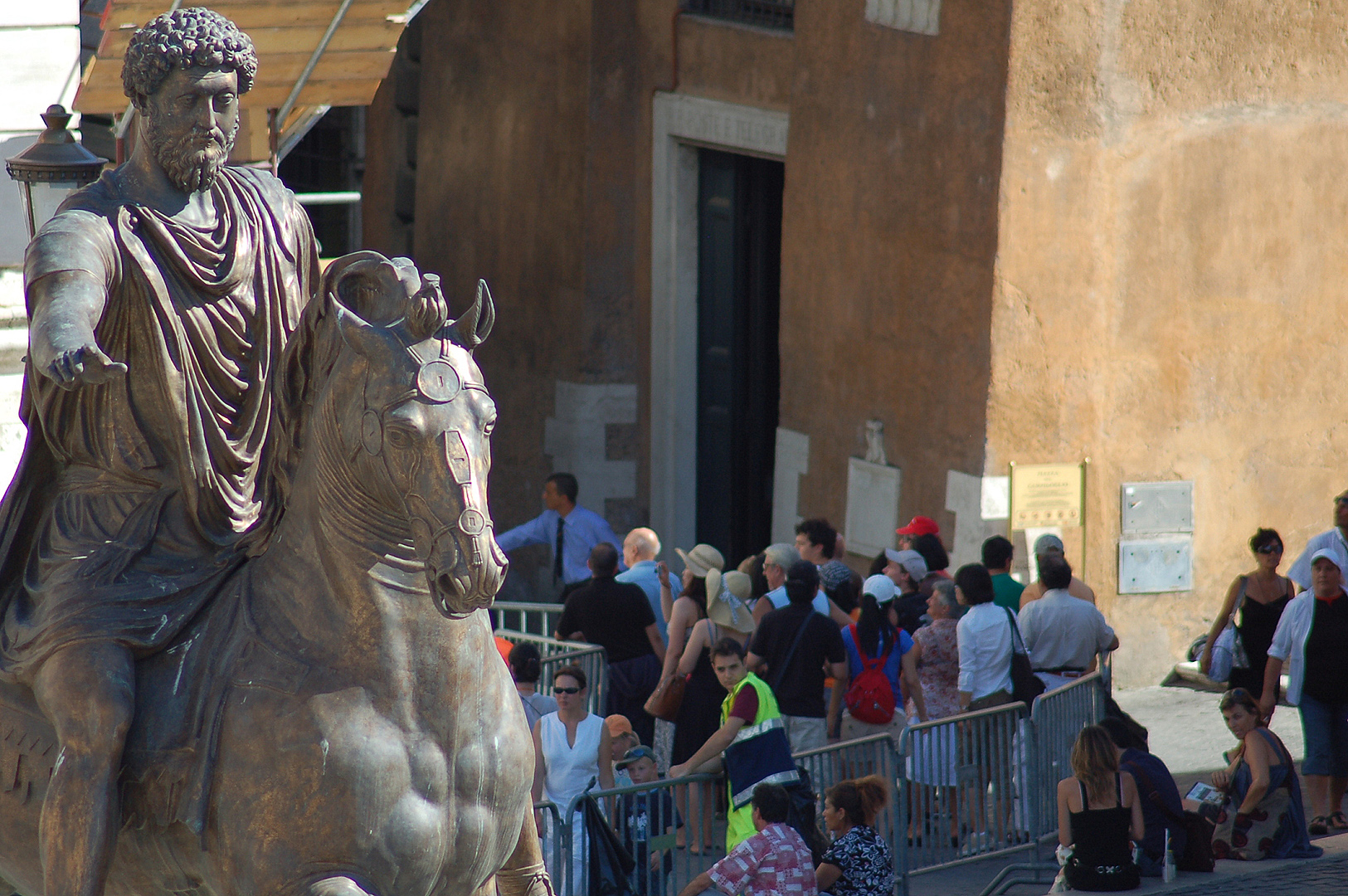 Kopie van het ruiterstandbeeld van Marcus Aurelius op het Capitoolplein in Rome. Dit is het enige ruiterstandbeeld uit de oudheid dat tot op heden heel is gebleven. Het werd waarschijnlijk gemaakt omstreeks 176 n.C. Mensen staan in de rij om de laatste eer te bewijzen aan Franco Sensi, de voorzitter van AS Rome die op 17 augustus 2008 overleed.
Copy of the Equestrian Statue of Marcus Aurelius on the Capitoline Hill (Rome).
similar photos / verwante foto's
Terug
naar vorige bladzijde. 2338 view(s)