Madama Lucrezia (Rome, ItaliŽ)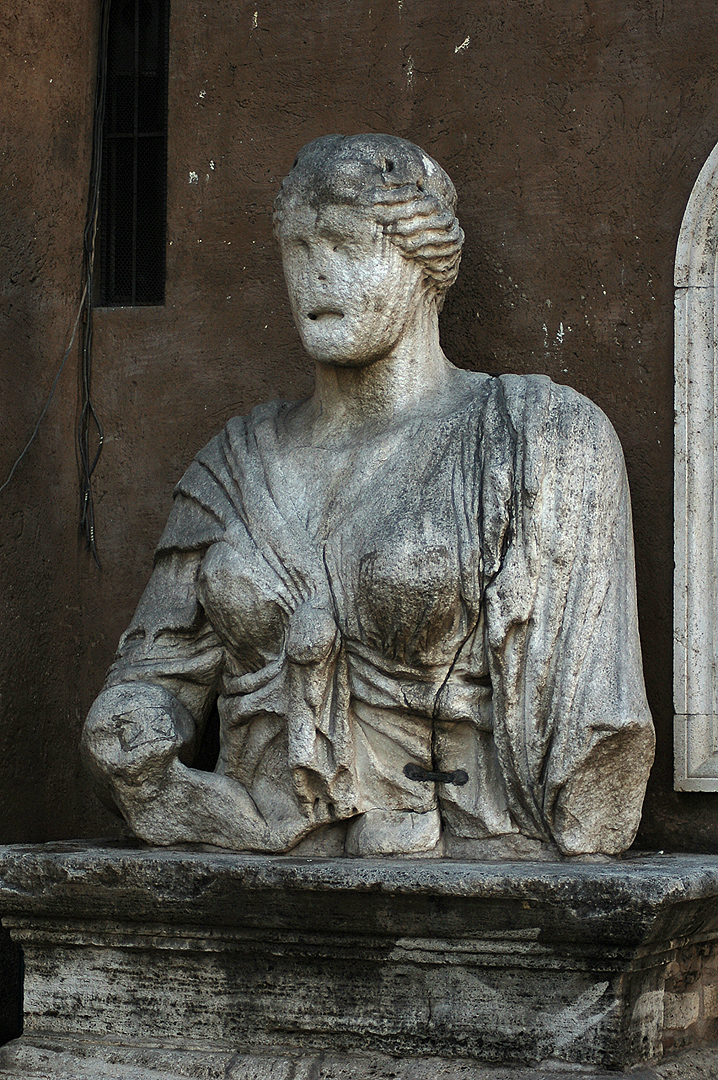 Madama Lucrezia (in het Romeinse dialect Madama Lugrezzia), is een van de zes "sprekende beelden" van Rome en de enige vrouwelijke vertegenwoordiger van deze "Congrega degli Arguti". Het is een kolossale buste uit de Romeinse tijd. Vermoedelijk stelt het beeld de godin Isis voor (Rome).
Madame Lucrezia (Romanesco: Madama Lugrezzia) is one of the six "talking statues" of Rome. Pasquinades - irreverent satires poking fun at public figures - were posted beside each of the statues from the 16th century onwards, written as if spoken by the statue, largely in answer to the verses posted at the sculpture called "Pasquino" (Rome).
similar photos / verwante foto's
Terug
naar vorige bladzijde. 2657 view(s)