Ss. Giovanni e Paolo (VenetiŽ, ItaliŽ)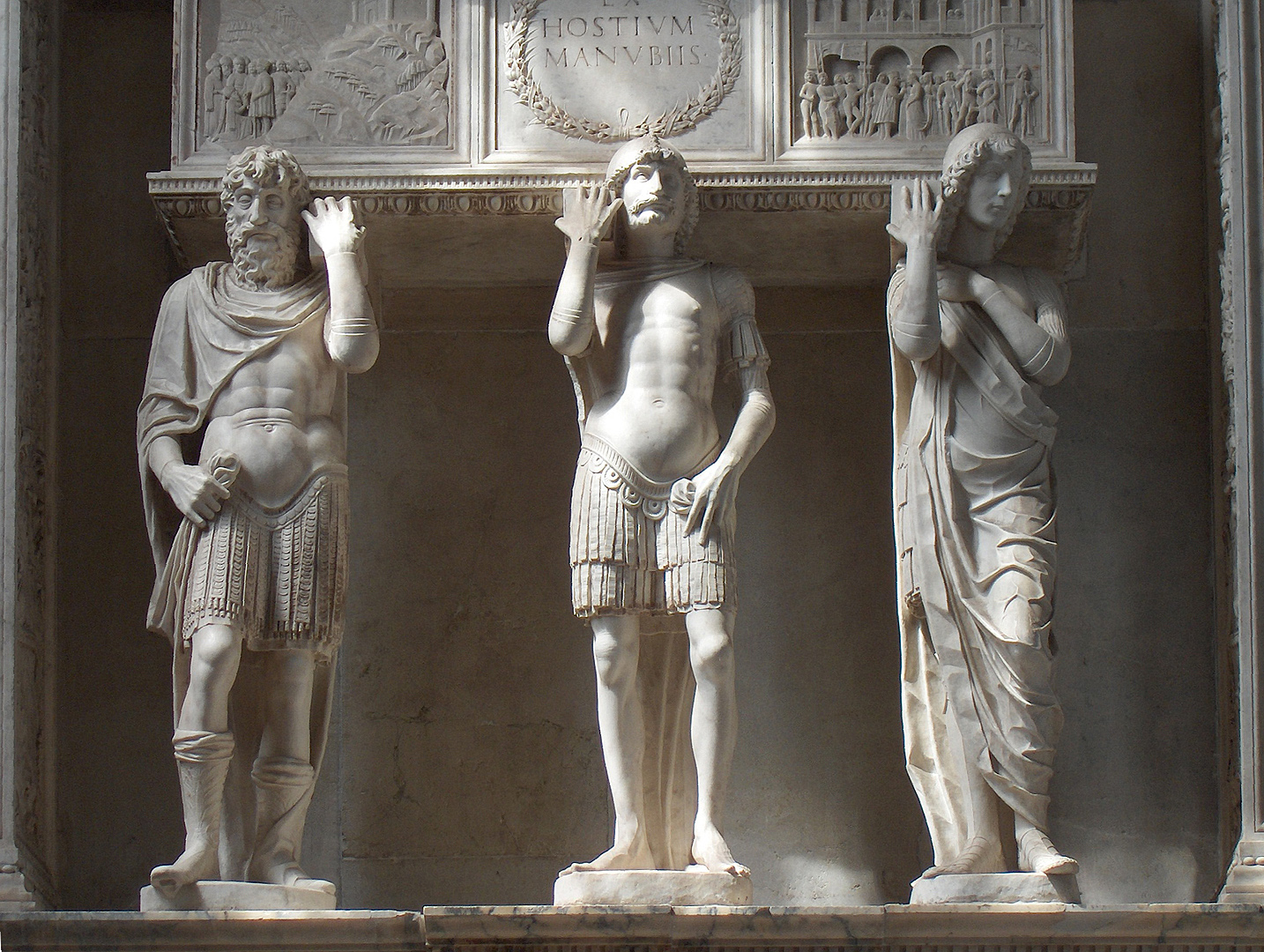 Basiliek van de Heiligen Johannes en Paulus (San Zanipolo - VenetiŽ, Veneto, ItaliŽ). Graf van doge Pietro Mocenigo (1476-81) door Pietro Lombardo. De drie figuren stellen de drie levensfasen van de man voor. Op het graf staat 'ex hostium manubius': met oorlogsbuit werd deze tombe bekostigd.
Basilica of the Saints John and Paul (San Zanipolo -Venice, Veneto, Italy). Tomb of doge Pietro Mocenigo by Pietro Lombardo.
similar photos / verwante foto's
Terug
naar vorige bladzijde. 2736 view(s)