Kathedraal van Bitetto (ApuliŽ, ItaliŽ)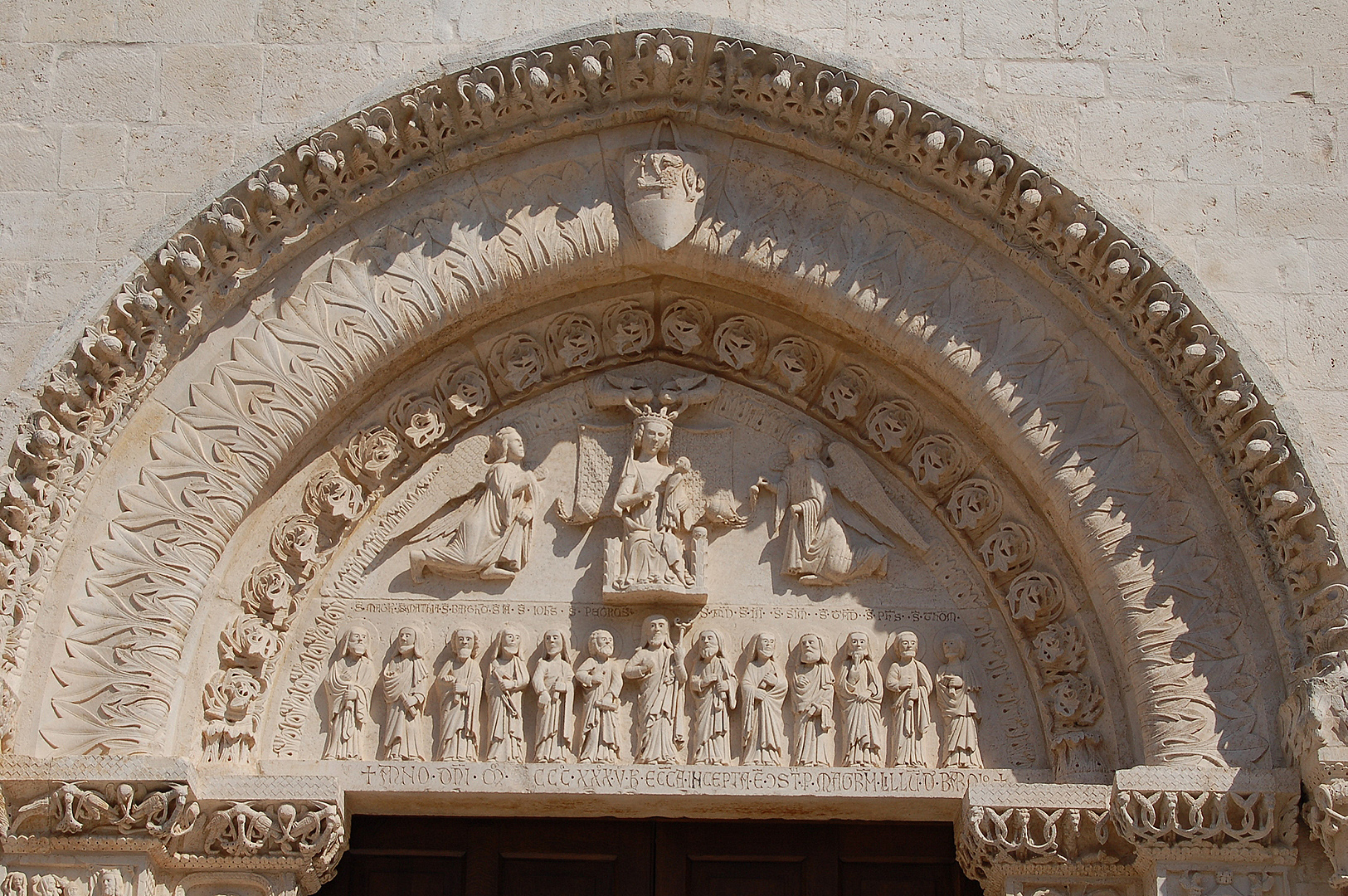 Tronende Madonna met aan weerszijden engelen; daaronder Christus temidden van de apostelen. Kathedraal Heilige Maria ten Hemelopneming en Sint-MichaŽl, 11e-12e E. Bitetto (ApuliŽ, ItaliŽ).
Above: Madonna and Child on a Throne with Angels on both sides; below: Jesus between the Apostles. Cathedral of Holy Mary Assumption and Saint Michael, 11th- 12th C. Bitetto (Apulia, Italy).
similar photos / verwante foto's
Terug
naar vorige bladzijde. 2921 view(s)