Ponte degli Alpini (Bassano del Grappa, ItaliŽ)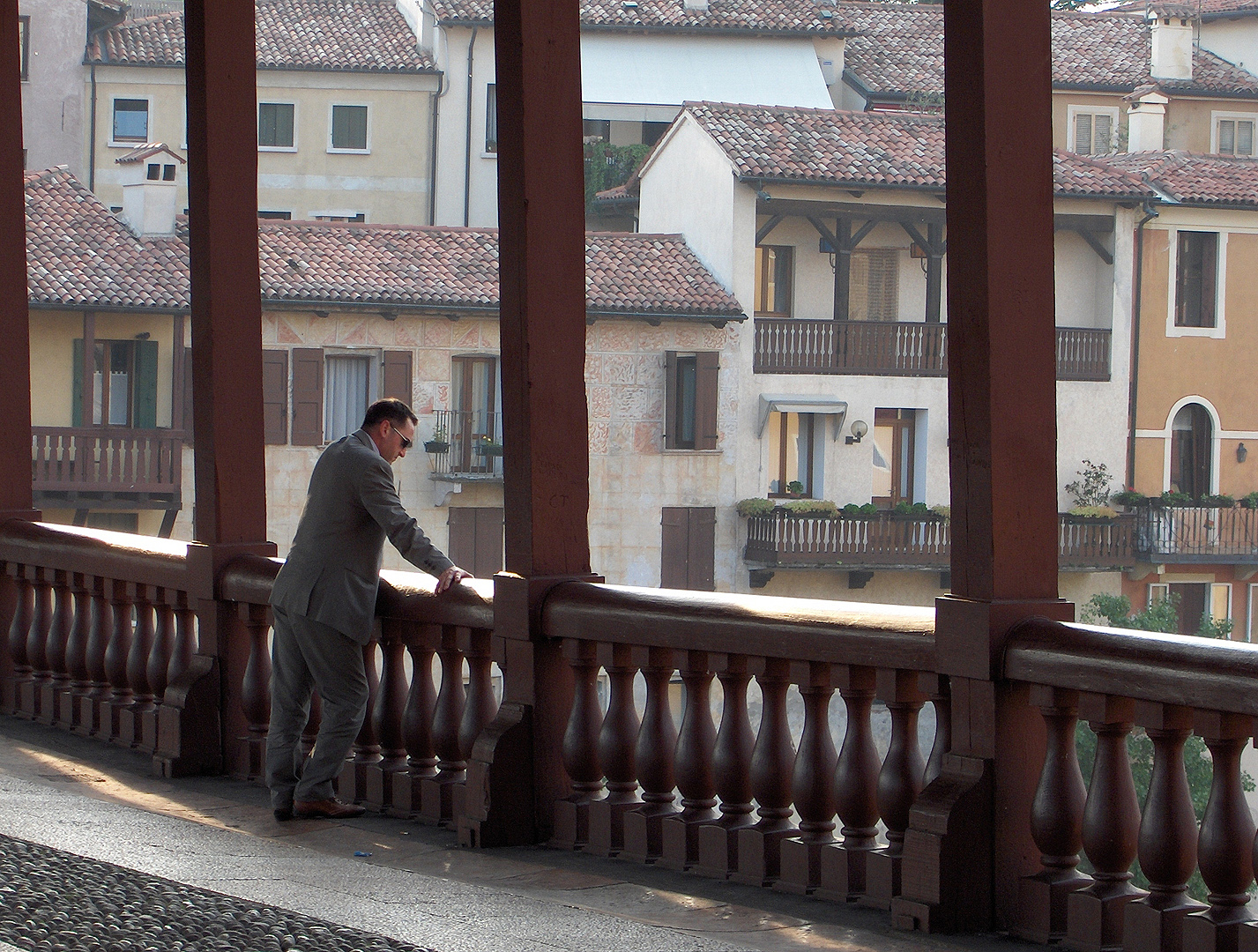 Ponte degli Alpini (ook wel: Ponte di Bassano of Ponte Vecchio). Overdekte houten brug over de rivier de Brenta. Ontworpen in 1569 door de architect Andrea Palladio om een oudere brug te vervangen. De brug werd verwoest in 1748, maar drie jaar later weer opgebouwd. In 1813 werd de brug verwoest door de Franse troepen, en herbouwd; in 1945 door Italiaanse Partizanen (om de Duitse vijand te stoppen en te voorkomen dat de stad door de geallieerden zou worden gebombardeerd) en herbouwd door de Alpini (Bassano del Grappa, Veneto, ItaliŽ).
Ponte degli Alpini (also: Ponte di Bassano or Ponte Vecchio). Wooden covered Bridge Bridge on the Brenta river. Designed in 1569 by the architect Andrea Palladio to replace a pre-existing construction. The bridge was destroyed in 1748, and was rebuilt three years later. In 1813 it was destroyed by the French troops, and rebuilt; in 1945 by the Italian partisans (to stop the German enemy and to avoid allied bombing of the town) and rebuilt by the Alpini (Bassano del Grappa, Veneto, Italy).
similar photos / verwante foto's
Terug
naar vorige bladzijde. 1606 view(s)