Lupa Capitolina (Capitolijnse Wolf, Rome)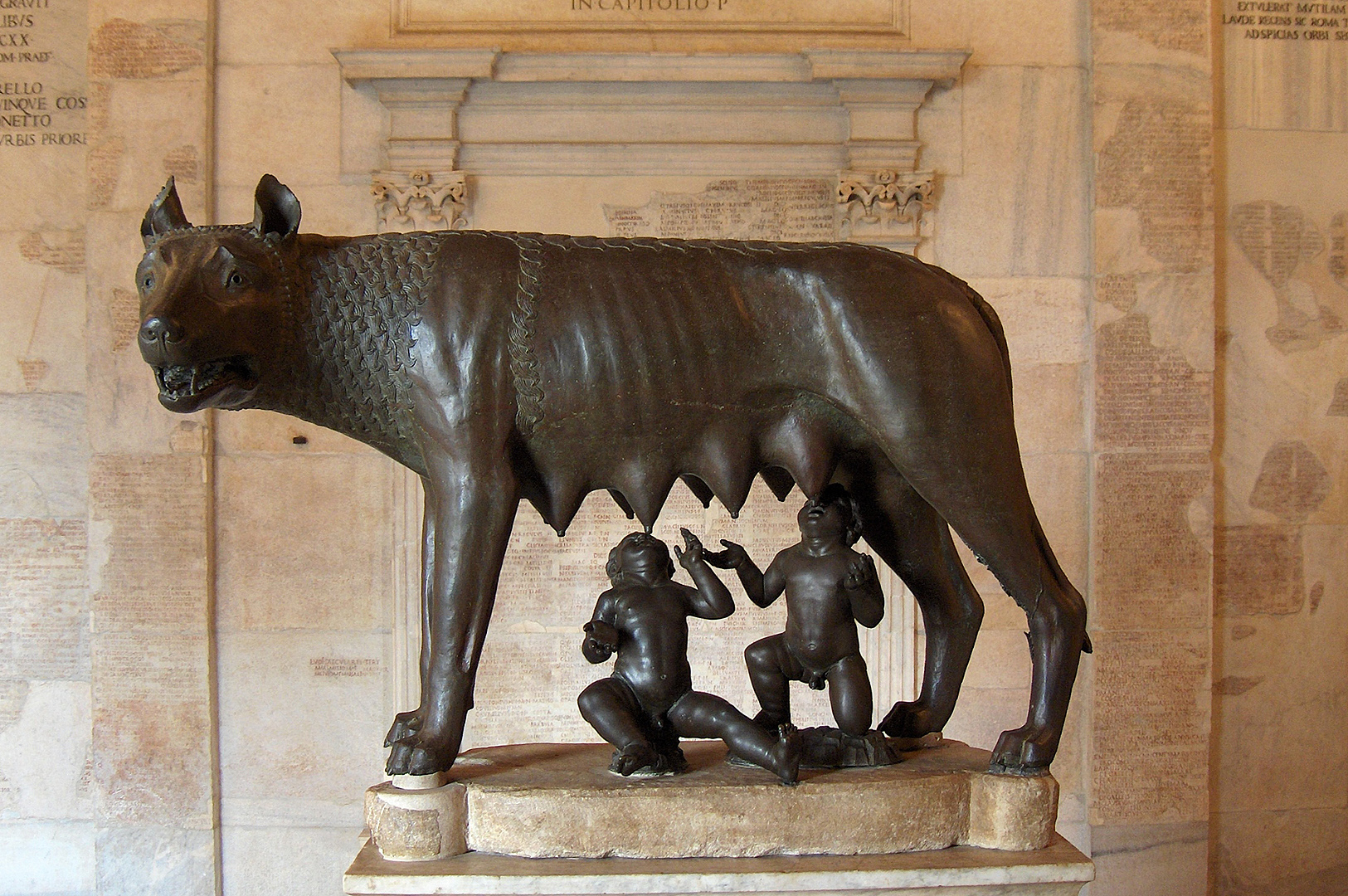 'Lupa Capitolina' (Capitolijnse wolvin). Etruskisch, bronzen beeld van een wolvin, ca. 500 v.C. De figuurtjes van Romulus en Remus zijn toegevoegd in de late 15e eeuw door Pollaiuolo.
'Lupa Capitolina'. The Etruscan bronze she-wolf suckles the twins Romulus and Remus, who were added, probably by Antonio del Pollaiuolo, in the late 15th century.
similar photos / verwante foto's
Terug
naar vorige bladzijde. 6340 view(s)