Ara Pacis Augustae (Rome)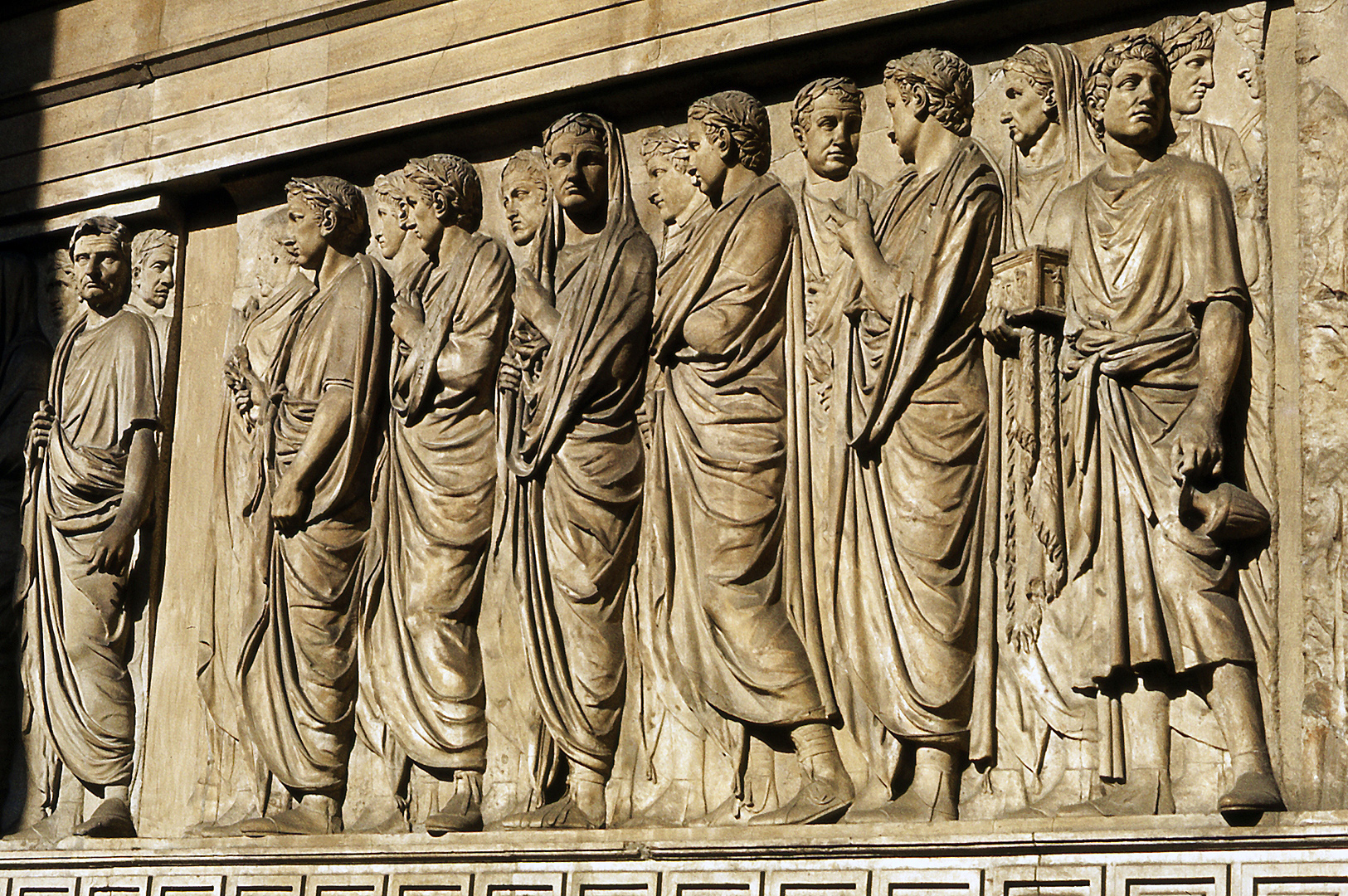 Ara Pacis Augustae (ingewijd 9 v.C.). Processie aan de noordzijde. De processie beweegt zich van oost naar west. De afgebeelde ceremonie kan worden ge´nterpreteerd als de inwijding van het altaar zelf of als afbeelding van de reditus, de intocht van Augustus in Rome na de overwinningen op de GalliŰr en in Spanje. Op het detail zijn de zgn. Quindecemviri en Augures te zien, leden van de hoogste priestercolleges.
The Ara Pacis Augustae is an altar to Peace, envisioned as a Roman goddess. It was consecrated 9 BC by the Senate to celebrate the peace established in the Empire after Augustus's victories in Gaul and Spain. [800095]
similar photos / verwante foto's
locatie in Google maps
Terug
naar vorige bladzijde. 2330 view(s)
Home