Palazzo Franese (Rome, ItaliŽ)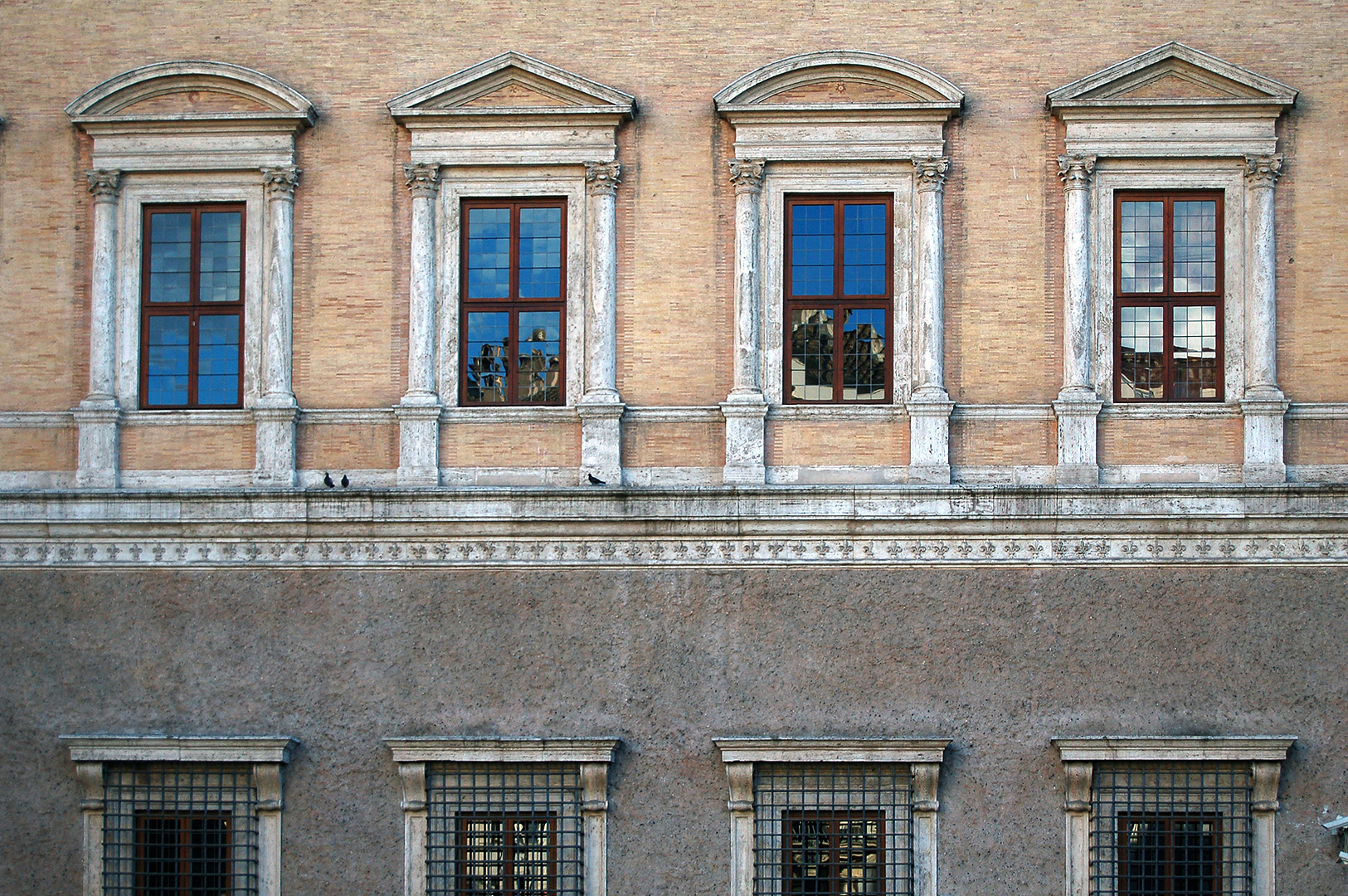 Palazzo Farnese (Piazza Farnese, Rome). Ontworpen door Antonio da Sangallo in opdracht van Alessandro Farnese. Michelangelo werkte mee aan de voltooiing. Palazzo Farnese biedt nu onderdak aan de ambassade van Frankrijk in ItaliŽ.
Palazzo Farnese by Antonio Sangallo the Younger and Michelangelo, begun 1513, enlarged 1534-46. [101713]
similar photos / verwante foto's
locatie in Google maps
Terug
naar vorige bladzijde. 1922 view(s)
Home