Ara Pacis Augustae (Rome, ItaliŽ)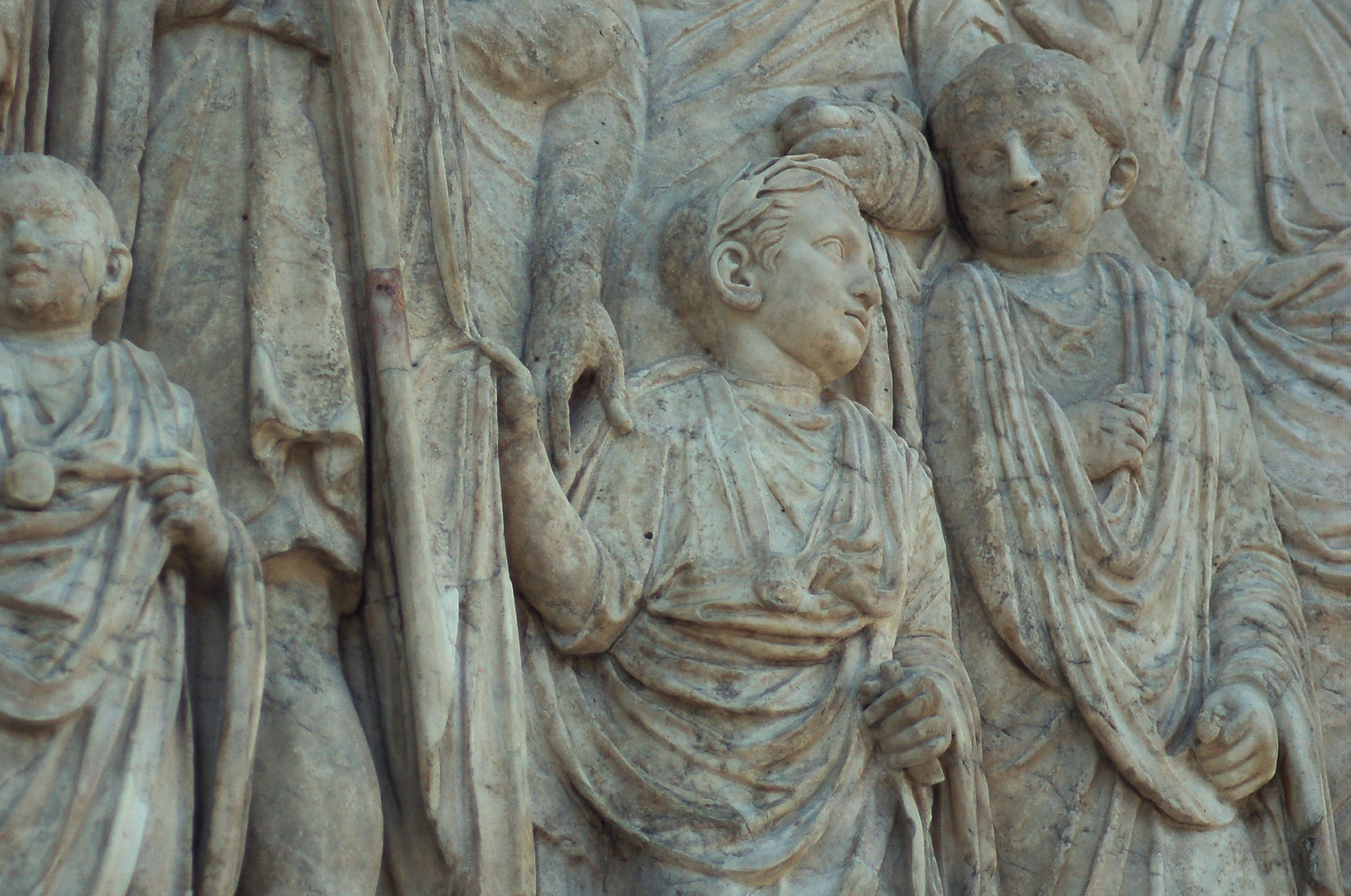 Ara Pacis Augustae (ingewijd 9 v.C.). Processie aan de zuidkant. Twee kinderen. Het linker kind is (Gnaeus) Domitius (Ahenobarbus), later vader van de beruchte Nero en het rechter is Domitia (Lepida Maior). Het zijn de kinderen van Antonia Maior en Lucius Domitius Ahenobarbus.
The Ara Pacis Augustae is an altar to Peace, envisioned as a Roman goddess. It was consecrated 9 BC by the Senate to celebrate the peace established in the Empire after Augustus's victories in Gaul and Spain (Rome). [081789]
similar photos / verwante foto's
locatie in Google maps
Terug
naar vorige bladzijde. 3338 view(s)
Home