Casa dei Manili (Rome, ItaliŽ)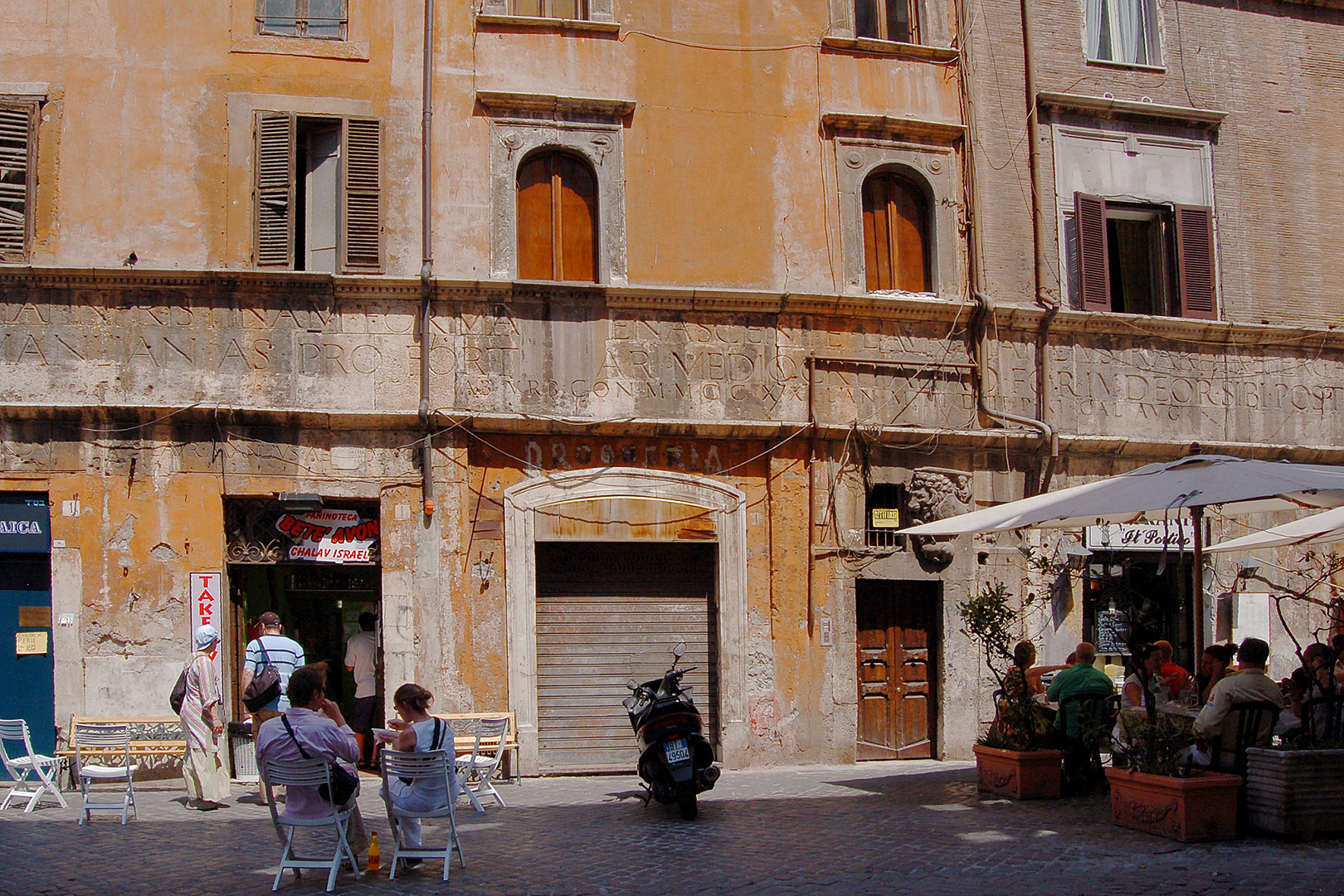 Casa dei Manili. In 1468 bouwde Lorenzo Manilio, een Romeinse edelman en verzamelaar van oudheden die het oude Rome wilde laten herrijzen, dit huis, met een gevel waarin Romeins beeldhouwwerk is verwerkt en met een lange inscriptie in het Latijn, waarop hij de wedergeboorte van de eeuwige stad prees. Opmerkelijk is dat hij het jaar 2221 als bouwjaar vermeldde omdat hij telde vanaf de stichting van de stad Rome.
Casa dei Manili. In 1468 Lorenzo Manili, a noble Roman antiquarian enthusiastic about his city, built his house with a faÁade containing Roman bas-reliefs and a long inscription in Latin, where he praises the re-birth of the Eternal City (Rome). [071935]
similar photos / verwante foto's
locatie in Google maps
Terug
naar vorige bladzijde. 1902 view(s)
Home