Il Gesł, interieur (Rome)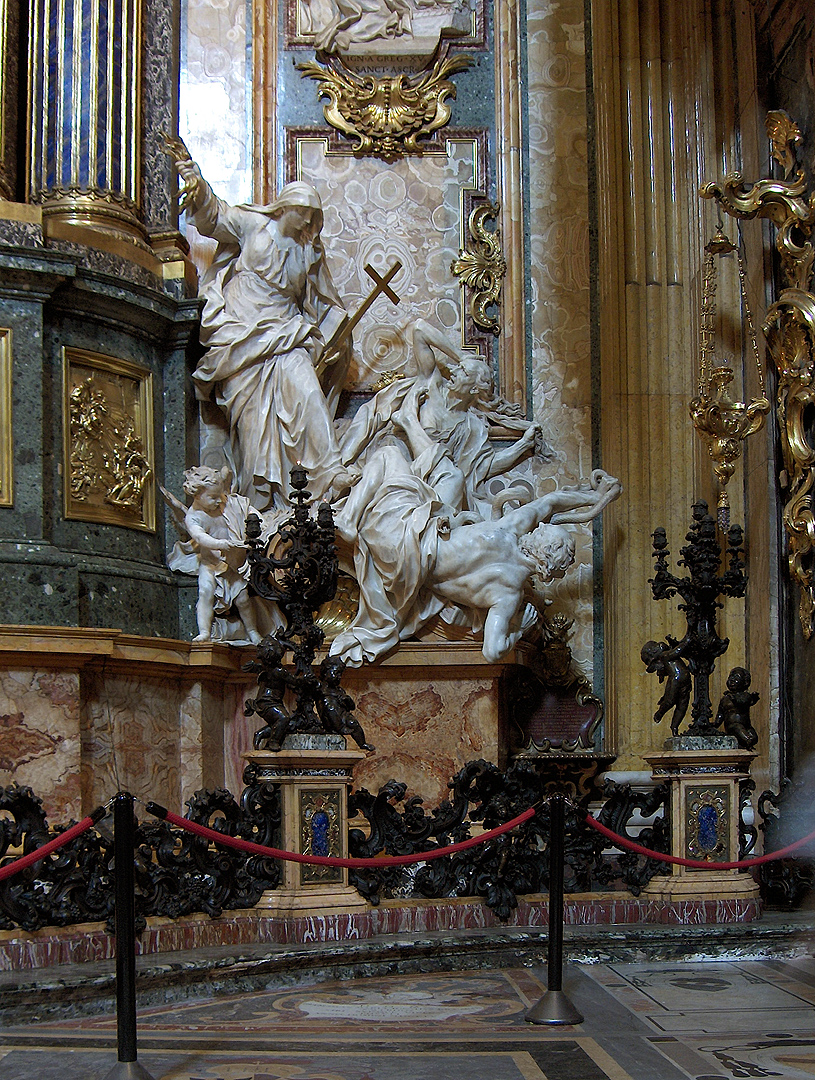 Religie overwint de Ketterij en de Haat, beeldengroep door Pierre Le Gros de Jongere (1695-1699). Chiesa del Santissimo Nome di Gesł all'Argentina (kortweg Il Gesł).
Religion Overthrowing Heresy and Hatred, sculpture by Pierre Le Gros the Younger (1695-1699). Church of the Most Holy Name of Jesus (in short Il Gesł). Rome, Italy. [060675]
similar photos / verwante foto's
locatie in Google maps
Terug
naar vorige bladzijde. 3568 view(s)
Home