Palazzo Montecitorio, Rome, ItaliŽ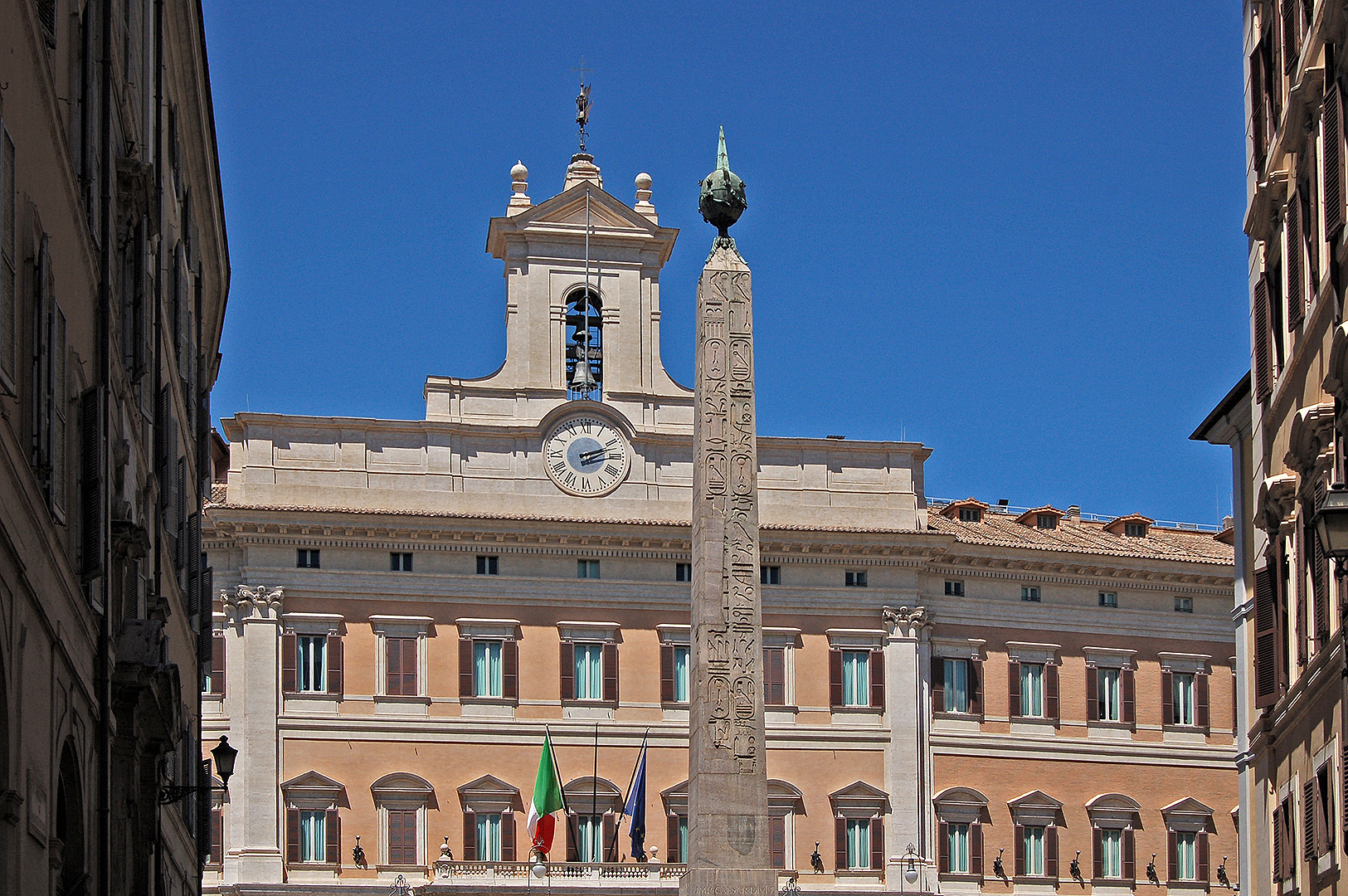 Het Palazzo Montecitorio, zetel van het Italiaanse Huis van Afgevaardigden, is oorspronkelijk ontworpen door Gian Lorenzo Bernini en voltooid door de architect Carlo Fontana. Het originele paleis werd verbouwd na 1870 om het Huis van Afgevaardigden te huivesten, waarbij alleen de gevel intact bleef.
The Palazzo Montecitorio, seat of the Italian Chamber of Deputies, was originally designed by Gian Lorenzo Bernini and completed by the architect Carlo Fontana. The palace was rebuilt after 1870 to house the Chamber of Deputies and itís offices, leaving only the facade intact.
similar photos / verwante foto's
Terug
naar vorige bladzijde. 1236 view(s)