troon van Sint-Pieter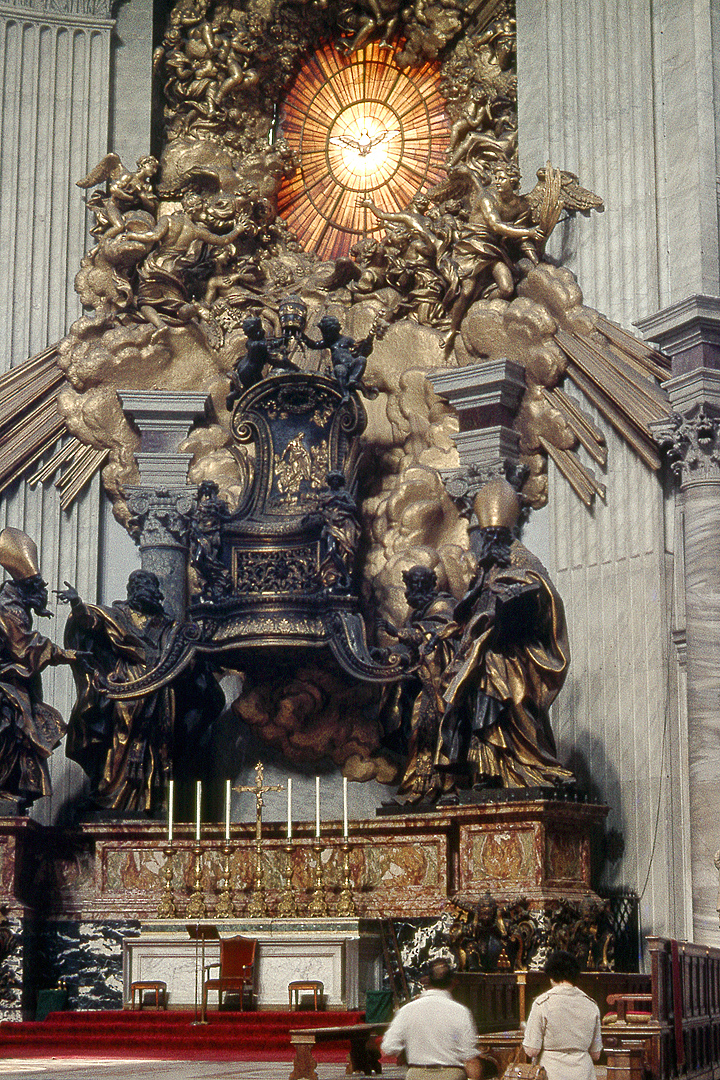 Gianlorenzo Bernini, troon van Sint-Pieter (Sint-Pieter Rome). Een relikwie (uit de 9e eeuw) die is opgeborgen in een bronzen kunstwerk dat werd uitgevoerd van 1647-1653. Vier kerkvorsten heffen de troon met hun vingertoppen omhoog. Boven de troon verbeeldt een duif, waardoor licht schijnt, de Heilige Geest.
The Cathedra Petri is a relic conserved in St. Peter's Basilica, Rome, enclosed in a gilt bronze casing that was designed by Gian Lorenzo Bernini and executed 1647-53. [790062]
similar photos / verwante foto's
Terug
naar vorige bladzijde. 1994 view(s)
Home